Make a change
Rhotia Valley Children's Home could not have existed without the advice and efforts of many volunteers and donors from all over the world and, of course, the guests of the Tented Lodge.

A lot has been achieved – three houses are actually occupied by wonderful children, there is a devoted and caring staff, clean water, healthy food, a vegetable garden, a soccer field, a bakery, a farm and vegetables gardens …
But the project is far from finished.

We have still a lot on our "wish and to do" list and our ultimate aim is to be able to give all our orphaned children proper education and the support they need.

For all this we really need your support!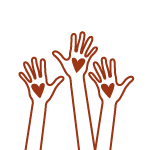 Volunteering & Internships