Tented Rooms
A memorable Stay
Immerse into a calm environment and enjoy the intimate charm of our tented rooms.
Each of the comfortable tented houses has its own veranda with a splendid view of Ngorongoro Conservational Area and Lake Manyara.
Wake up every morning with the sounds of the nature, without renouncing luxury.
The tented rooms provide premium comfort with a king-sized bed, an en-suite bathrooom with hot water, housekeeping services, and a mosquito net.
We have a tent for every need of our guests.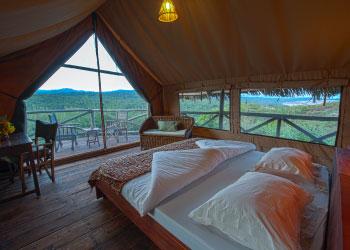 Double / Twin Rooms