Volunteering & Internships
As a volunteer, you can provide valuable services in a variety of ways — share your talents as a leader in an activity, or support us in the daily running of the Home. Opportunities are available throughout the year.
The professional profiles we are looking for: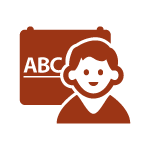 Teachers
You can help with English classes, maths and science courses teaching computer skills and other education courses to our orphan children; or you can give some training courses to our local teachers.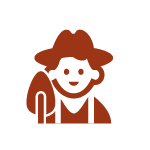 Agronomist and Farmers
You can provide technical support to our farmers. More specifically, you can assist our local staff in the selection of the most appropriate agricultural production systems and support them with the implementation of methods with low negative environmental impacts.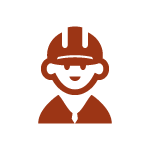 Engineers and similar technical profiles
Our dream is to run fully on solar power reducing the energy consumption to a minimum and making the best use of natural resources, so we are always looking for people to help us in achieving this goal.
Communication and Marketing experts
We need people with new and fresh ideas who can help us improve our online presence and the fundraising network.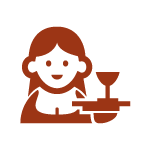 Tourism and Hospitality experts
90% of the staff employed are from the nearby village/ area without a fancy school background. You can organize training workshops, help our chefs improve their talents and give overoll support to customer service.
Seeking an Internship or a Filed Project for your thesis?
We welcome also interns and almost-graduate-students who are looking for a field project. We would be proud to become your case study!
So whether you're a freshly minted graduate, a mid-career professional, or a retiree with many years of experience, we will be happy to welcome you here!
Conditions of Service
We require a minimum commitment of 3 weeks up to 3 months. A daily fee will be charged in accordance to the length of your stay and your kind of project.
Requirements
To become a volunteer at Rhotia Valley Tented Lodge and Children's Home you need the following qualifications:
Display a positive attitude and willingness to help others;
Ability to work in a multi-cultural environment;
Ability to adjust to difficult living conditions;
Strong interpersonal and organizational skills;
Be at least age 21 (there is no upper age limit);
Have a university degree or higher technical diploma;
Good working knowledge of English.
The unique time you will spend here will be translated into a valuable professional experience;
Personal satisfaction in making a real difference in people's lives
True African atmosphere and culture
Throughout your stay in Tanzania at Rhotia Valley Tented Lodge and Children's Home, we will give you comprehensive personal and professional support
Arrangement of safari or other kind of leisure activities at the Ngorongoro Conservational Area, Serengeti National Park and Lake Manyara
A comfortable and cozy accommodation (or in a tented room at the Lodge or in our volunteer's houses at the Children's Home)
Full-board
Support with VISA procedures